​​​​​​​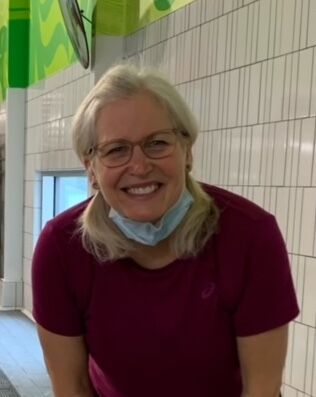 Crystal Thomas - Head Coach

bluebackcoach(at)gmail.com
Crystal has enjoyed a lifetime of sport commitment. She has enjoyed her own athletic pursuits along side mentoring and coaching youth. She has been awarded several provincial coaching awards along the way and is privileged to work with dedicated parents and supportive friends that have helped her career be successful.


In Crystal's twenties she was a national team member for Modern Pentathlon. A sport that consists of 5 events; running, swimming, equestrian stadium jumping, shooting,and fencing. She coached swimming part time, while attending the University of Victoria (BA) as well as traveling and competing with the national team. She moved to Calgary to pursue training and expanded her coaching to include fencing. At the University of Calgary she worked toward her teaching degree; as she discovered she loved working with kids. She coached both swimming and fencing while training for the national team until she moved back to Terrace in 1994. She then switched gears and stepped into the world of triathlon. While training and competing in Olympic, Half Ironman and Ironman distances she was raising my two beautiful children. From 2005- 2015 as part of building triathlon in Terrace she organized the Barkman Triathlon, a wonderful event at Lakelse Lake and the Kermode Kids Triathlon. Coaching the kids Triathlon group was Crystal's all time favourite as she really believes in having strengths in more than one discipline. In 2012 she joined the Bluebacks team and has been on the deck helping young swimmers build confidence in the water and in life.

Crystal "Athletes come in all sorts of packages, I enjoy decoding and helping kids find strengths they didn't know they had. Building physical literacy is tied to building confidence and creating a dynamic well rounded athlete and student."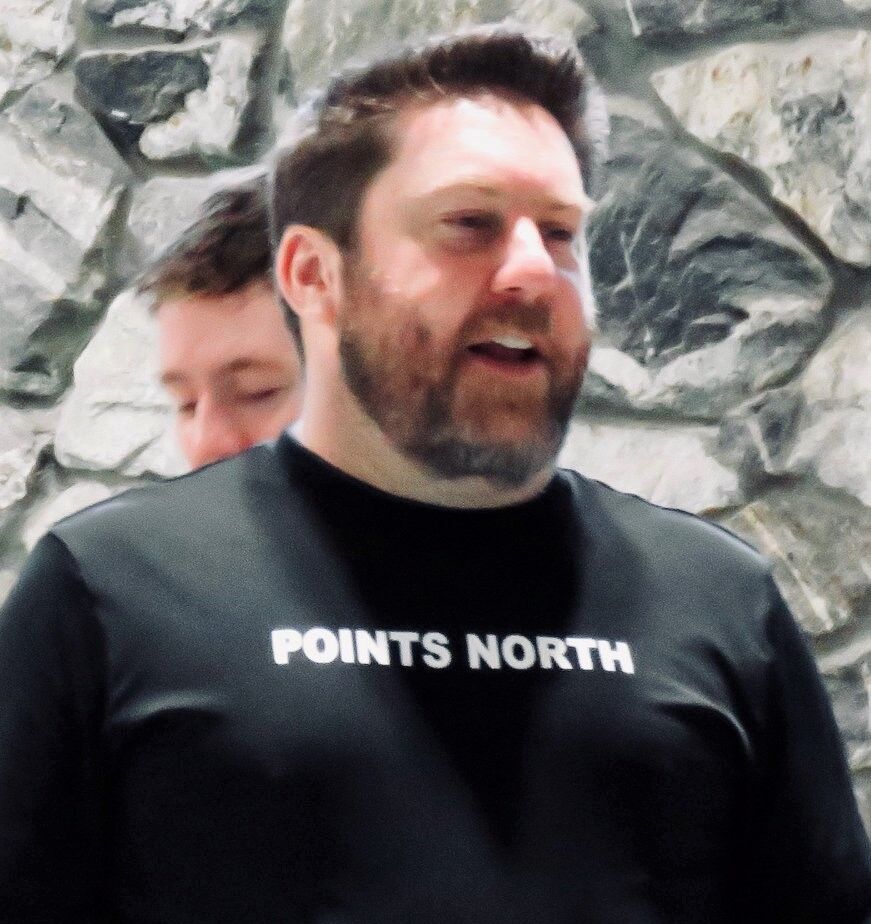 Chris Street - Remote Coach
Chris spent most of his swimming career with the Edmonton Keyano swim club. He swam right through grade 12 before switching to water polo for university. He has been coaching full time in BC since 1999. Most of that time has been spent in Northwest BC. His first year round job was with the Bulkley Valley Otters where he coached for three years. After stops in White Rock and Williams Lake he took over as the Head Coach in Prince Rupert in 2006. In that time Chris has been able to work with all levels of swimmers from brand new developmental kids to National finalists. This will be his first year working in a support role with the Terrace Bluebacks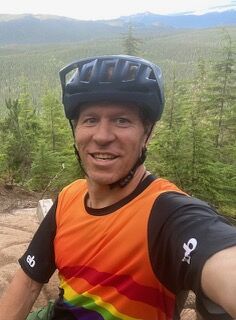 Vince Calkins
Vince started coaching with TBSC in 2022. He swam competitively throughout high school and for the Portland College Varsity team as well as on the University of Oregon team. He has completed his swimming fundamentals, making ethical decisions and safe sport training and is on track for completing his level 1 certification. Vince is a long time competitive swimmer and athlete and is a PADI Master Scuba Diver Trainer where he taught junior open water divers all the way up to diving professional training. He has a proven track record of supporting learning and making it fun while maintaining high levels of safety in water sports.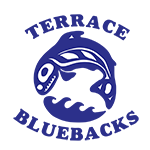 Karen Bergstreiser
Karen joined the TBSC in a coaching role in the 22-23 season. Prior to this she was the Treasurer of the TBSC. Karen has experience as an athlete and coach in both figure skating and Kung Fu.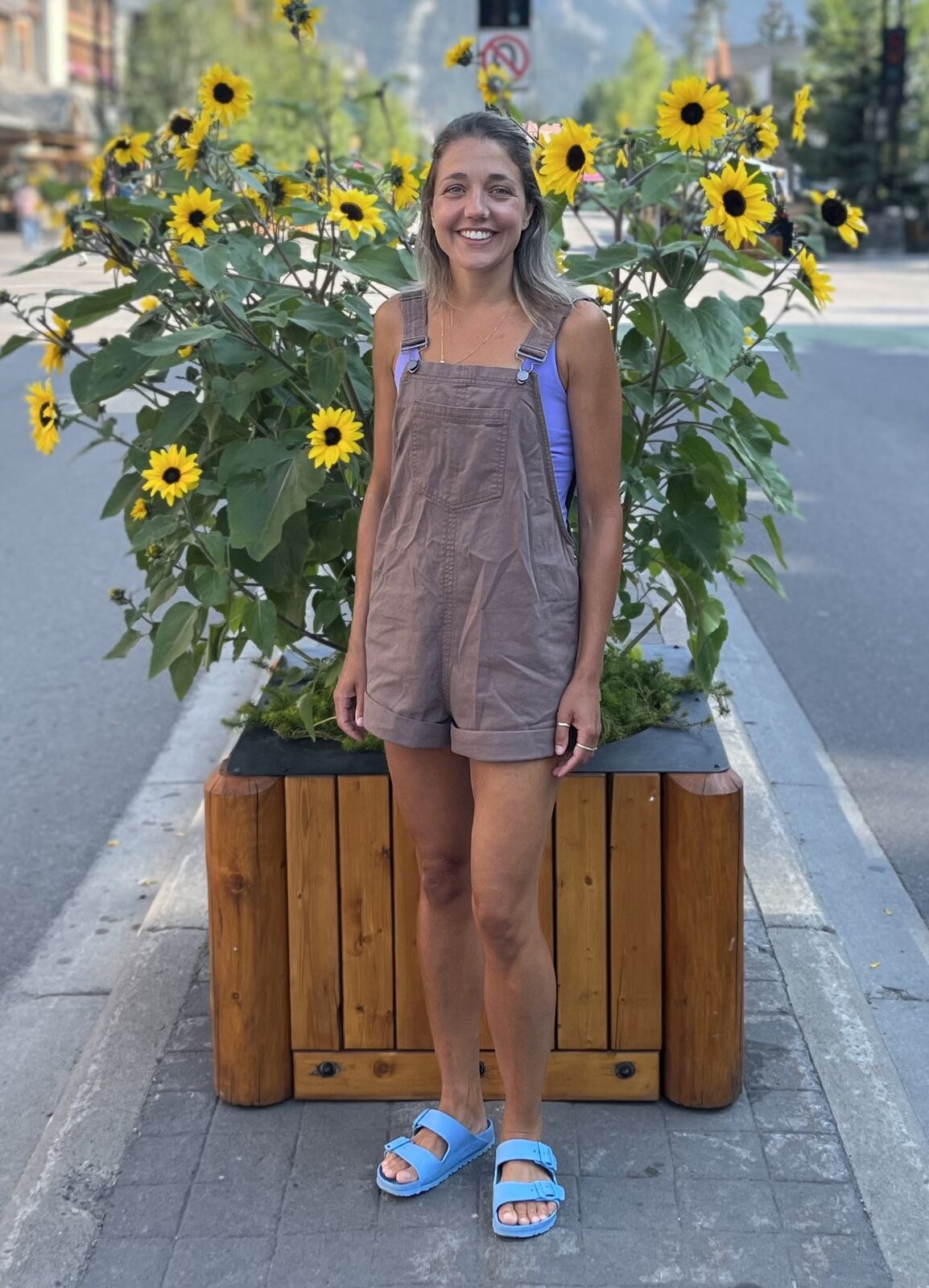 Brenna Sterner
Brenna started coaching with TBSC in 2022. She swam competitively throughout high school with the TBSC and followed her passion of being in the water by lifeguarding and teaching swimming lessons for several years. She has completed her Safe Sport, Making Ethical Decisions and Swimming 101 Fundamentals Courses. Brenna enjoys spending time with her friends and family, hiking with her dog, trail running and coaching! She is a primary teacher during the day and a mother to two children who are also swimmers in the TBSC. She finds great joy in inspiring children to be active, give their best effort and to have fun! She is very excited and honoured to be coaching with the club again this year!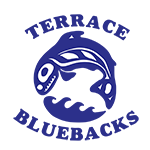 James Renwick
James swam competitively throughout his teen and early adult years in Ontario. He held several county records for free and fly and had the opportunity to compete in several provincial championships. Along with swimming he coached youth hockey for 4 years.
"I coach because I love the sport and enjoy contributing to a community that meant so much to me growing up. I believe in encouraging youth to grow into life long athletes who value hard work and the sense of accomplishment from achieving their goals. Go Bluebacks!"
The Role of the Coaches
Excellence in swimming requires excellence in coaching. The coaches' job is to supervise the swim program. The coaching staff is dedicated to providing a program that enables swimmers to learn the value of striving to improve oneself. For this purpose, the coaches are responsible for all matters affecting training and competition, including:
Placing athletes in practice groups based on the age and ability level of each swimmer

Stroke instruction and the training regimen based on sound scientific principles and geared

to the goals of the group.

Decisions concerning which meets swimmers attend and which events a swimmer competes in.

Conducting and supervising the warm-up procedures for the team during meets - after each race, the coaches will offer constructive criticism regarding the swimmer's performance (it is the parents' job to offer love and understanding regardless of their swimmer's performance).

The building of a relay team during meets.

Coordination and liaison of swim meet entries and associated data between swim club and

Swim BC.

The coaches are constantly updating and improving the program. It is the responsibility of swimmers and parents to make the most out of the excellent opportunity this program provides for success in swimming.

Coaches are always willing to discuss any problems that may arise. Parents should contact them prior to any discussion to set up a time for a meeting. Please do not approach coaches on the pool deck.